Song Intro: "Redbird" by Sandra McCracken
sandramccracken: This song intro somehow missed it's chance last week, so here it is! A wonderful endorsement from Mike… "Redbird" is my favorite tune from Sandra's new record, and I think a worthy nominee for song of the year. It's simultaneously hope and lament, and when she sings of a day when we'll cry no more, I believe her." Mike Cosper, Lexington, KY [Listen to & buy "Redbird"]
Our Man in the Pews: Hymns for the Present Tense →
ourmaninthepews: Twelve years ago the loose confederation of Nashville musicians known as Indelible Grace were an anomaly in Christian music. They weren't out to become famous for sounding like kosher editions of secular bands and they weren't out to create music for churches that furthered the trend of…
Our Man in the Pews: Hymns for the Present Tense →
ourmaninthepews: Twelve years ago the loose confederation of Nashville musicians known as Indelible Grace were an anomaly in Christian music. They weren't out to become famous for sounding like kosher editions of secular bands and they weren't out to create music for churches that furthered the trend of…
music, musings, and motherhood: My 'Kickstarter'... →
sandramccracken: HELLO everybody! My brand new record, 'Desire Like Dynamite' is officially coming out on February 14, 2013. I'm here to announce that TODAY begins my crowd-fueled 'Kickstarter' campaign. Well, sort of…I AM independent, self-funded, and excited about this album BUT it's not really 'Kickstarter'…
sandramccracken: I just found this audio clip on...
"The moment that people are alone, they become anxious…they reach for a device...."
– (via sandramccracken)
"There is something deep within us, in everybody, that gets buried and distorted..."
– http://www.curatormagazine.com/jennisimmons/my-voice-lost-and-found/
Nearly 18 months ago, I wrote this in my...
3/7/11 It is the morning after a wonderful trip to Port Royal, KY to visit Mr. & Mrs. Wendell Berry. Today also marks the beginning of my 19th year as a follower of Jesus. Katy, Sandra, Flo & I rode to their home for a 3-5 Sunday visit. We stopped for lunch with my mom at a Cracker Barrel on the way. There, she gave me two small birds for the boys and another Berry book from Dottie...
Conversation with a friend... →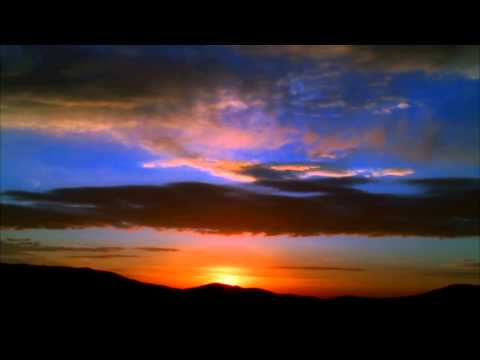 Rain for Roots
When God hears and answers prayers, it is always something I rejoice over.  This particular gift from His hand is an answer to longing more than specific prayers.  For years, I've hoped and waited for an opportunity to work alongside friends on a meaningful creative endeavor.  Rain for Roots is that gift.  These friends are making songs for the littlest hearts (and my own) that simply and...
"They say the wheel was invented and fire was discovered. When you sit in the..."
– k.l. turner
"Courage…the original definition of courage (from the Latin word Cur..."
– Brene Brown on Vulnerability
"The Psalms give us a unique approach to emotions…the Psalms do not say..."
– Tim Keller, Praying our Fears sermon from 3/5/2000
"Love the quick profit, the annual raise, vacation with pay. Want more of..."
– Wendell Berry (via theoldsongbird)
"For in friendship unless, as we say, you see the naked heart and let your own be..."
– Cicero, On Friendship
Maintaining Messy Relationships →
Why friendships—even difficult ones—are vitally important.
"It is true that some of you have had the great mercy of being taken like trees..."
– A Sermon (No.2627) intended for reading on Lord's Day, June 18th, 1899, delivered by C. H. Spurgeon at the Metropolitan Tabernacle, Newington. on Thursday evening, February 23rd, 1882.
"It is independence the child is striving for – that is what he has to achieve..."
– Margaret E. Stephenson, The Art of Montessori in the Home: Three to Six Years
Believing the Seeds of Wonderland
The last time I received formal recognition for being "creative" was in fourth grade; my painting was one of a handful of Maryland winners in the Crayola Dream-Makers competition. It depicted my "dream": to catch a fish. My family traveled from Paintsville, KY to Baltimore where, with the other winners, we enjoyed an art opening in a gorgeous two-story gallery. My...
The Measure of Meaning: a Pilgrimage to Port... →
Sandra wrote this article after the trip I gifted to Katy, Flo & Sandra in celebration of baby Story Jane and friendship.  Click on the title above to read the full article. Wendell Berry may not quite be a household name. But I, for one, mention his name on a regular basis in my house, while traveling around the country, and when talking with neighborhood friends about produce, local...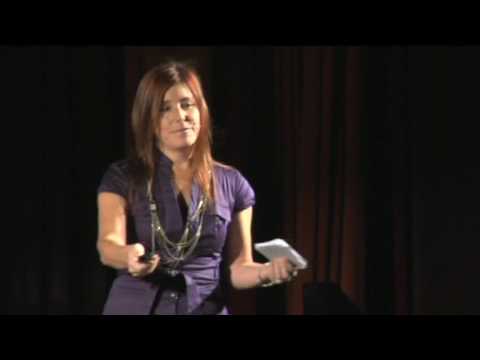 "Leader: Peace be to this house. All: And to all who live here. Leader:..."
– Blessing of a Home at Epiphany
"It may be that when we no longer know what to do we have come to our real..."
– The Real Work, by Wendell Berry
"Most of us think of waiting as something very passive, a hopeless state..."
– Henri Nouwen, "A Spirituality of Waiting"
"Faith is wrestling with the mystery of God. It is more a process than a..."
– R. Rohr
"Education is not filling a bucket, but lighting a fire."
– William Butler Yeats quotes (Irish prose Writer, Dramatist and Poet. Nobel Prize for Literature in 1923. 1865-1939)
What is your relationship with Facebook like? →
I realize the irony of sharing an article about the relational downfalls of Facebook via my blog and Facebook itself.  But, this is a MUST READ.  I've been waiting for Relevant to post it online since the magazine arrived in our mailbox a few weeks ago. 
"In a perfect Friendship this Appreciative love is, I think, often so great and..."
– The Four Loves, C. S. Lewis
"Eros will have naked bodies; Friendship naked personalities."
– The Four Loves, C.S. Lewis
Watch
Matthew's new video!
"Those who cannot conceive Friendship as a substantive love but only as a..."
– The Four Loves, C.S. Lewis
Pre-Order Watch The Rising Day! →
"But to define what is meant by "contemplative" threatens to obliterate the..."
– Phileena Heuertz, 'Pilgrimage of a Soul,' page 15 (via ifiblogged)